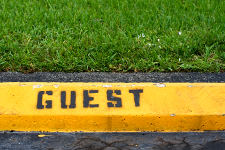 Guest posting has been a somewhat controversial topic lately. I listed guest posting in my list of bad writing gigs a few weeks ago and sparked a discussion.
One reason guest posting is currently looked down on is the huge quantity of spammy guest posts that have flooded the content arena.
In this post, I'll take a closer look at guest posting. First of all, I'll discuss the definition of guest posting. I'll explain why I think guest posting is often (but not always) a bad gig for writers as well as website owners. Finally, I'll discuss the right way to go about creating content.